Event box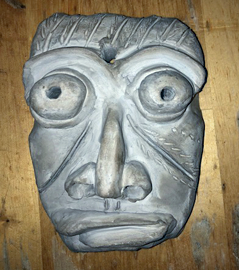 The Little Steps Workshop: African Clay Masks - Masks required for Indoors/ Not Required for Outdoors
For Grades 3 - 8
This dynamic workshop is both an introduction to and a celebration of West African culture; and a means by which students are given the opportunity to experience other cultures as something positive and non-threatening, whilst discovering and honing their own unique creative skills and talents.
Singing, dancing, the use of maps and role play are all tools of this excellent workshop, which not only provides genuine insight into African culture but culminates in each child's participation in the design, creation and decoration of his/her very own clay mask.
Registration is Required!! Will take place outside, weather permitting. Masks are required if indoors.
Date:

Wednesday, June 15, 2022

Time:

3:30pm - 5:00pm

Location:

River Vale - Community Room

Categories: